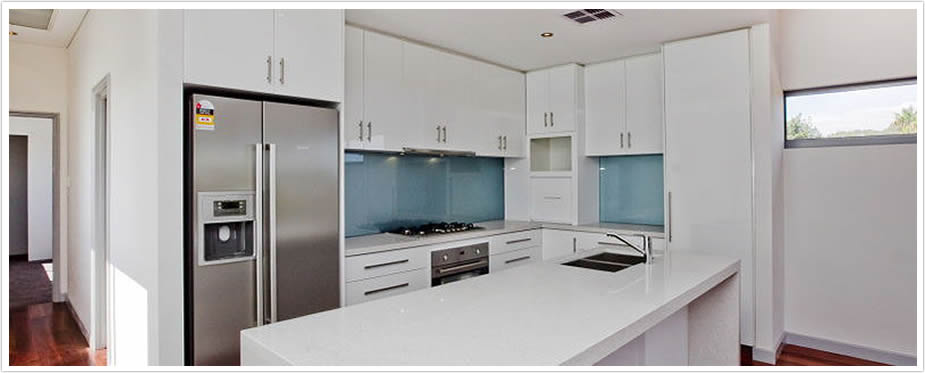 Welcome to CK Kitchens & Interiors


As a family owned business based out of Perth, we understand that most people see the kitchen as the heart of their home - the most important room in the house. After all, it's where we prepare food, gather at meal times and often where we entertain guests. So getting it right is essential.

We understand for some families they have planned for a number of years to achieve that "dream kitchen" which not only needs to be functional but also aescthetically pleasing. Our salesman is the tradesman and this enables him to have full understanding of your needs and expectations. At CK Kitchens Wanneroo, we work with you every step of the way to ensure you are happy and getting what you want from beginning to completion.



Why Choose CK Kitchens?


- We care about you
- We care about understanding exactly what you want
- We care about giving you the finest workmanship
- We care about completing your job on time
- We care about your satisfaction


CK Kitchens Specialises in Custome Kitchens including:

- Custom Kitchens
- Kitchen Renovations
- Vanities
- Theatre Rooms
- Laundry Units
- Wall Units
- Built-in Cabinetry
- Wardrobe fit-outs


For more information about our complete list of services - CLICK HERE

CK Kitchens & Interiors Specialised in Custom Kitchens Servicing Wanneroo and the surrounding areas.
Excellent workmanship, excellent quality, excellent service... Call Patrick on 0419 939 715.
DESIGN - CONSTRUCT - INSTALL



Building a new kitchen or renovating your old kitchen does not have to be a nightmare...

We create Wanneroo kitchens that perfectly suit your lifestyle, from contemporary to modern, to outdoor kitchens, laundry and bathrooms.


Call 0419 939 715 now.



Contact Details

Patrick Kimber: 0419 939 715

Walt Kimber: 0409 944 066

Email: ckkitchens@bigpond.com

Let us help you make your dream kitchen a reality.
kitchens wanneroo | custom kitchens wanneroo | kitchen makeover wanneroo | kitchen renovations wanneroo

Copyright 2014 | CK Kitchens & Interiors | Powered by Be Found Online